Above & Beyond Roofing Products
Because we are committed to offering the highest quality roofing to our customers, it makes sense that we have carefully selected the best in roofing products. We invite you to contact us to consult on the best construction material to match your project. When it comes to do-it-yourself home improvements, roofing installations are not recommended. There are several reasons to hire red seal roofing professionals, and your safety is at the top of the list. We understand that roof installations are a large investment and needs to be handled correctly to protect your home from the elements. We offer free roofing estimates, are fully licensed and insured and guarantee the most competitive prices in the industry. Put us to work for you.

Malarkey Roofing Products
Malarkey manufactures several roofing shingles constructed with durable layers, sealed with asphalt adhesive then combined with aesthetic colours. Choose from architectural shingles, designer shingles or 3-Tab shingles. Malarkey shingles featuring Scotchgard Protector help prevent the unsightly black streaks caused by algae. Designed for uber-protection to keep your roof looking beautiful longer, Scotchgard Protector gives your shingles an added layer of water repellant and UV resistance. The perfect choice for new construction roofing.
Owens Corning
The Owens Corning Total Protection Roofing System is an integrated system of layers designed for harsh climate conditions while controlling the temperature inside your home. These components and layers increase the performance of your roof, protecting your family and maintaining home value. As commercial roofers, we recommend this system for superior protection for your business, but the Owens Corning Total Protection Roofing System is also a great choice for residential roofing installs.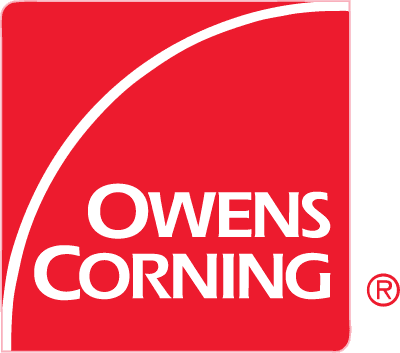 IKO Roofing Products
IKO manufactures three classes of asphalt shingles, but they also produce high quality ice and water protectors, underlayments and insulation board. IKO is a great choice for the application of commercial roofing projects. Their line of rolled roofing, building envelope, waterproofing and insulation products are known throughout North America as the superior choice in roofing products for commercial and industrial enterprise. If you need your roof repaired, or a new roof installed, please contact us for a consultation on your project. We are here to help.
Soprema Roofing Products
Soprema manufactures superior roofing products from flashing membrane, geotextiles to thermal barriers. This company is committed to sustainability and the spirit of innovation, installing vegetative solutions, or green roof systems to protect the earth and the buildings beneath them.